Little Astronaut - All Colors Are Beautiful
It's done. After weeks of hard work and sleepless nights I just published the next version of Little Astronaut. I decided to do the All Colors Are Beautiful update first and added some features of Sharing Is Caring to spice things up a little. Get it now on Google Playstore and the Apple App Store.
16 Unlockable Characters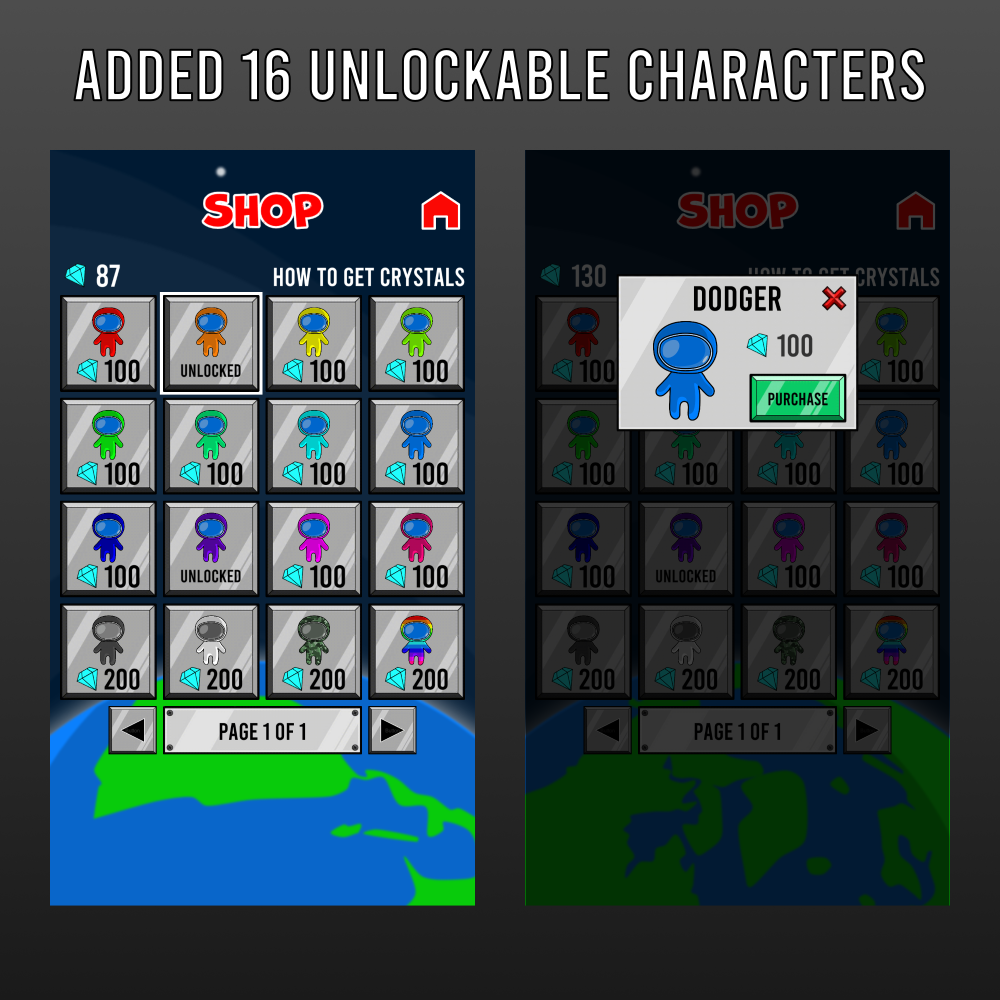 Starting with this update players can now unlock different characters, starting with 16 variations. New characters will be added every few weeks or months. To unlock characters players will have to collect crystals, which they can do in several different ways. You can just play the game and collect them on the run. You can gain achievements and get extra crystals for this. You can send or receive promotions, watch rewarded ads or receive daily gifts.
Complete Graphic Overhaul
I also took the time and did an overhaul of the game's graphics. Instead of 3 different platform types, there are now 16 different platforms elements, 2 different engines and 4 differenz thrusters. Platforms will be created randomly to give more visual variety. I also added a differenz UI which now shows the current speed the player is going. Also the speed up effect has been changed.
Public Player Profiles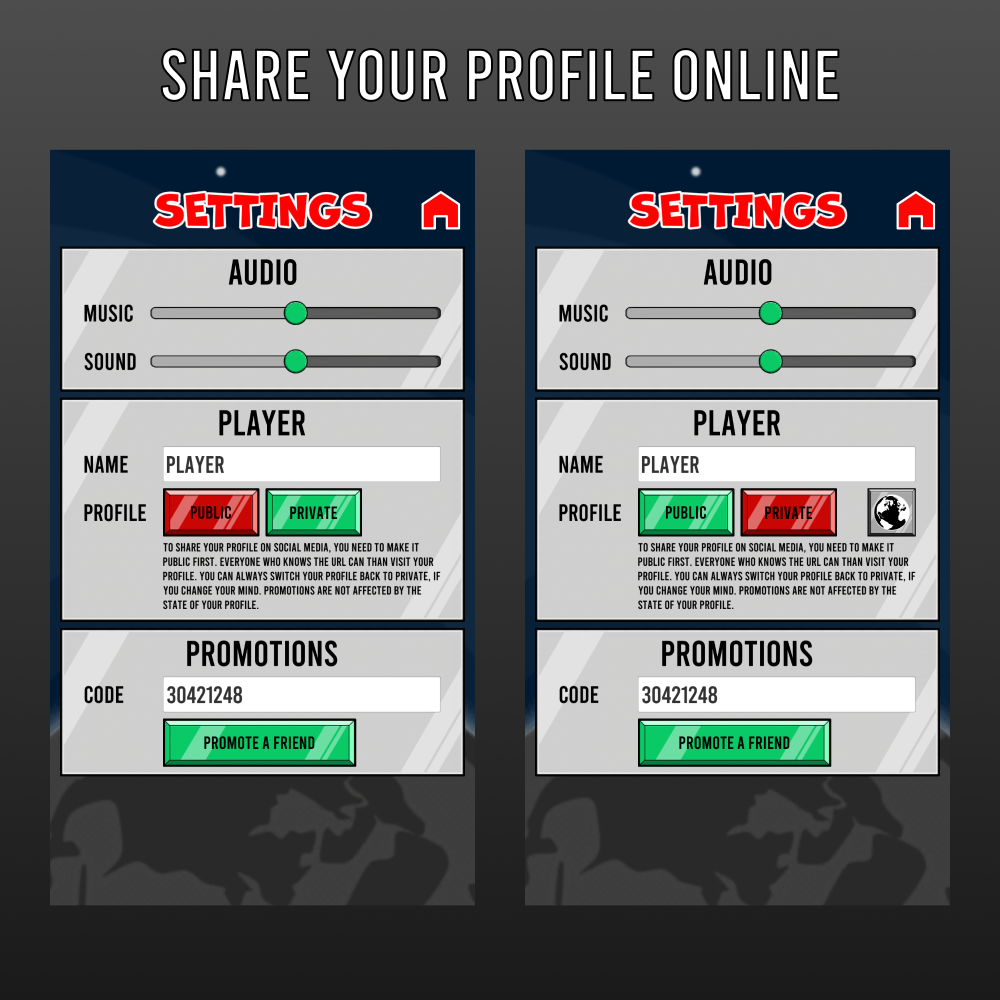 Players now have the option to publish their profile to social media. Published profiles can be accessed through a web browser without the need to install the game. This is a great way to show friends your progress and also share your promo code, which you can use to receive promotions by recruiting other players. This is a public player profile for example.
New Music Tracks, New Sound Effects and more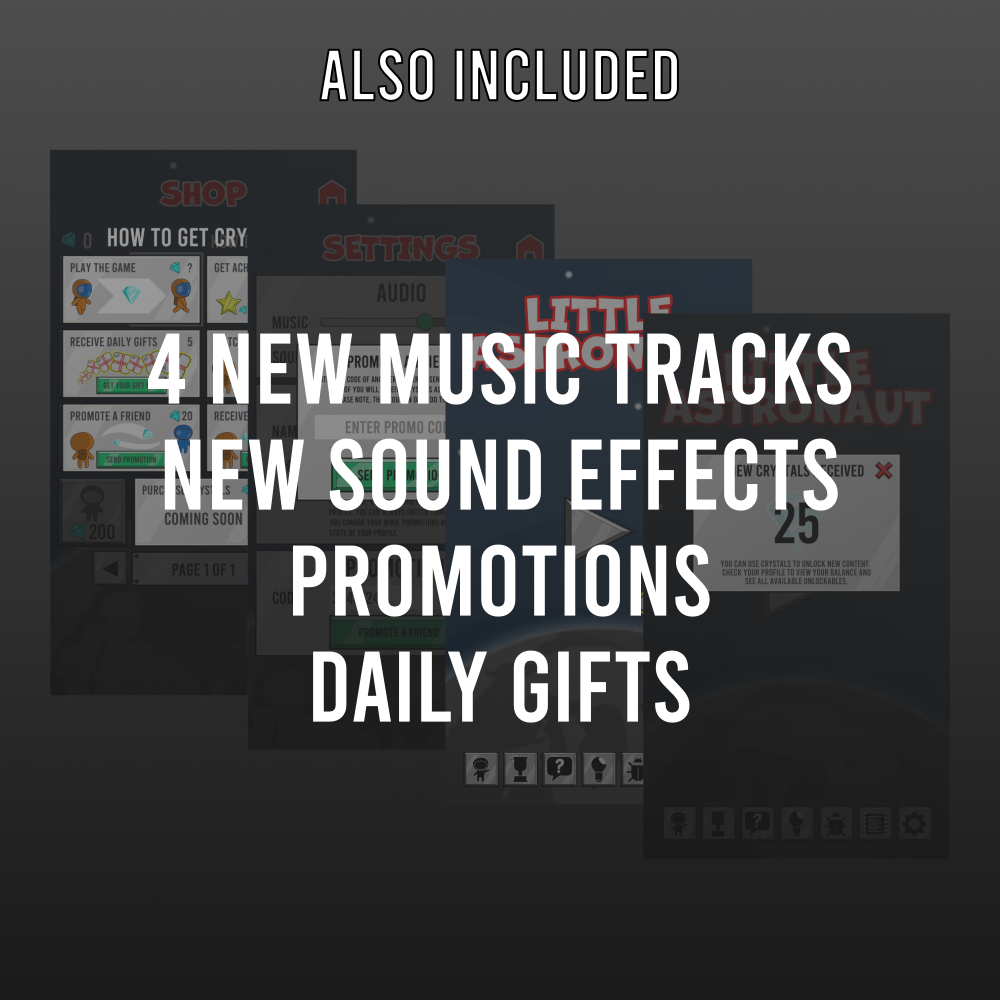 Due to popular demand I changed the soundtrack and added 4 new music tracks. Action music will change on every playthrough, so players won't get annoyed by listing to the same song over and over again. There are also new sounds, better visual effects for the game over screen, daily gifts and some smaller features, which most of the players won't even recognize. For example, depending on the time you play, the earth in the menu screen shows a different rotation degree and also switches between day and night time.
Roadmap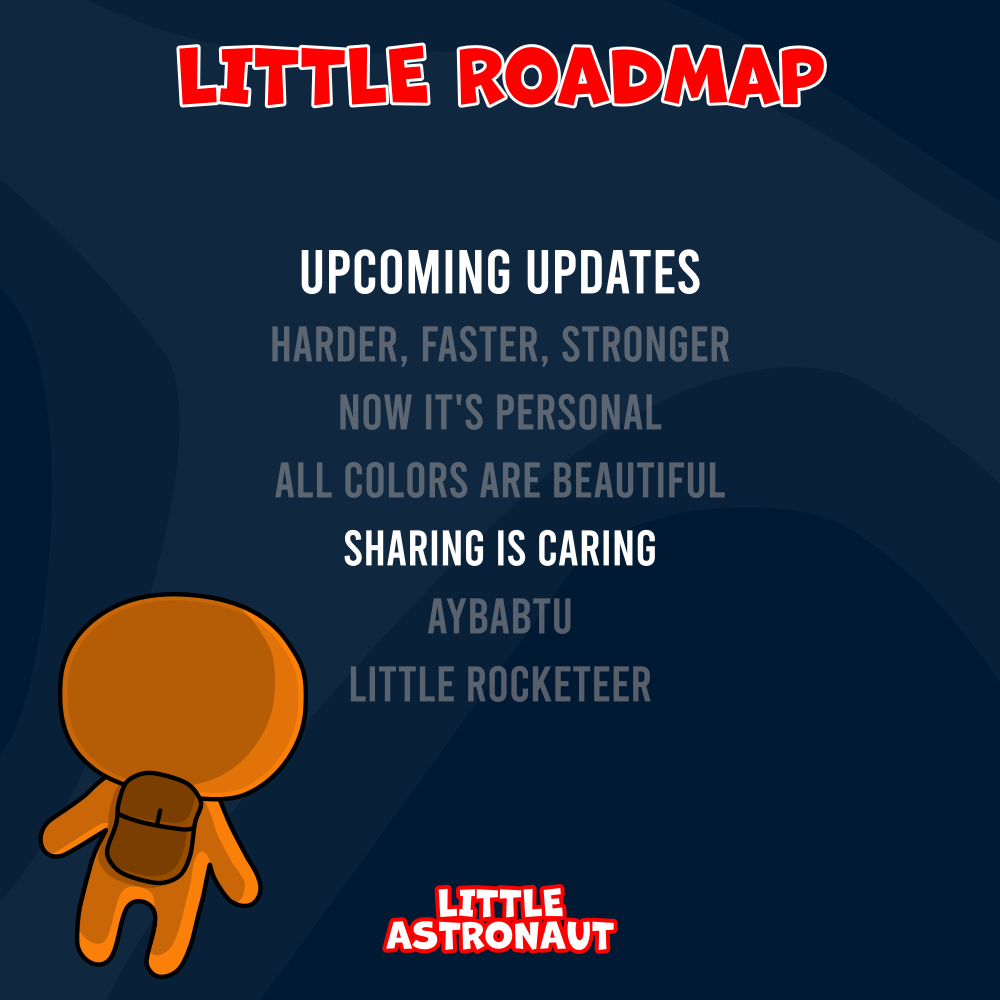 There are no comments yet.