Little Astronaut - Now It's Personal
Now it's personal! The next update for Little Astronaut just arrived and it brings exciting new features. The ranking system has been upgraded to shift the focus to loyal players, player profiles have been added and 30+ achievements wait to be obtained. Get it now on Google Playstore and the Apple App Store.
New Player Profiles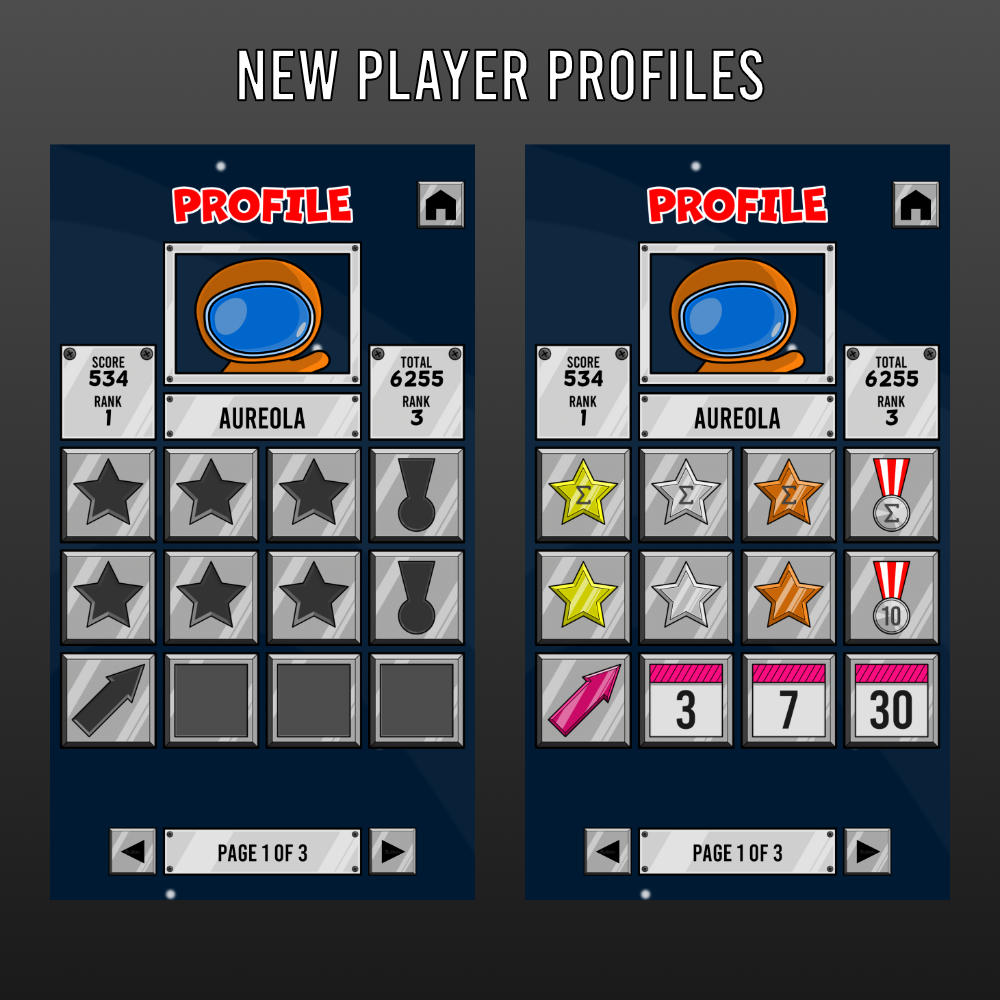 The biggest change that comes with the Now It's Personal update is the new and shiny player profile. Here players can view their rank, points and acquired achievements. Also they can finally change their name. For the start I created 30+ achievements, but more are planned. Some achievements can be received multiple times.
New Ranking System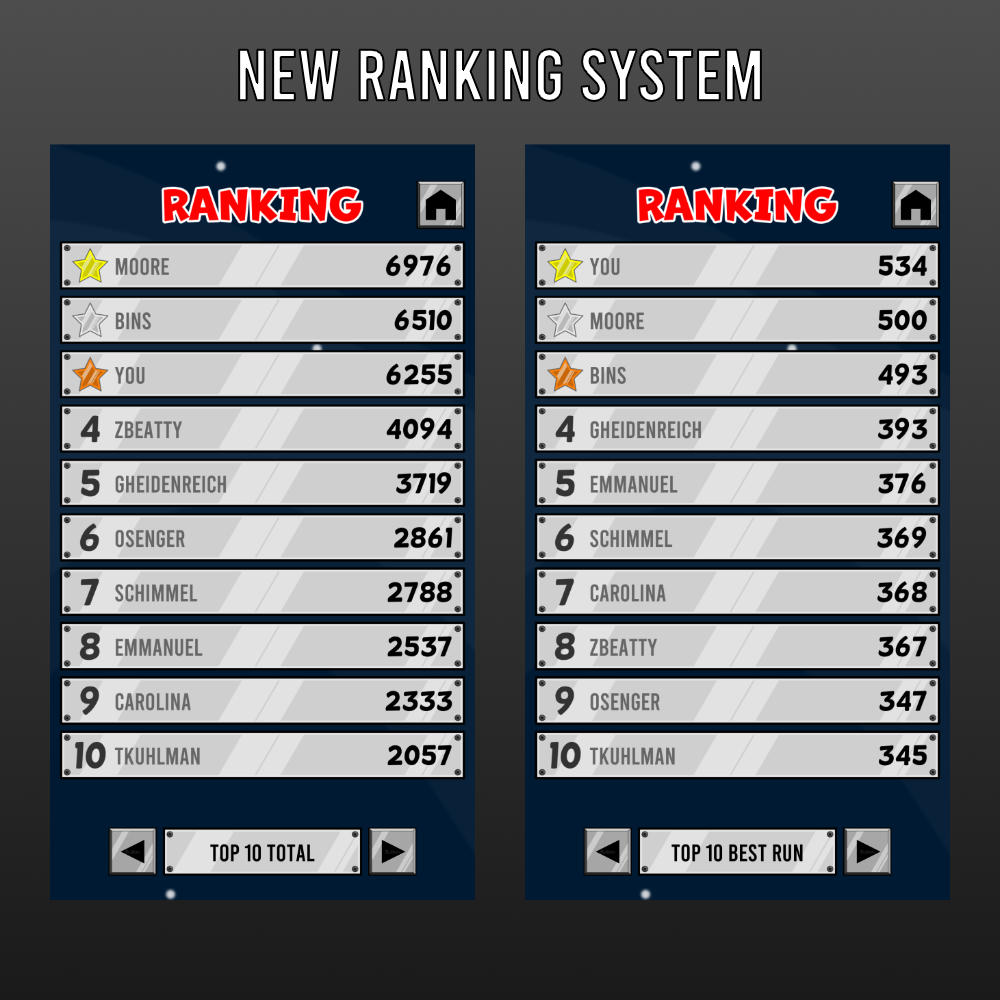 Let me introduce you to the new ranking system. Besides the GUI redesign, a new leader board has been added shifting the focus to loyal players. Here your total points are counted, which you earned across all platform runs. As before your best score will be added to the secondary leader board. Are you more of the long time worker or will you try to get the best run? It's up to you to decide.
30+ Achievements Added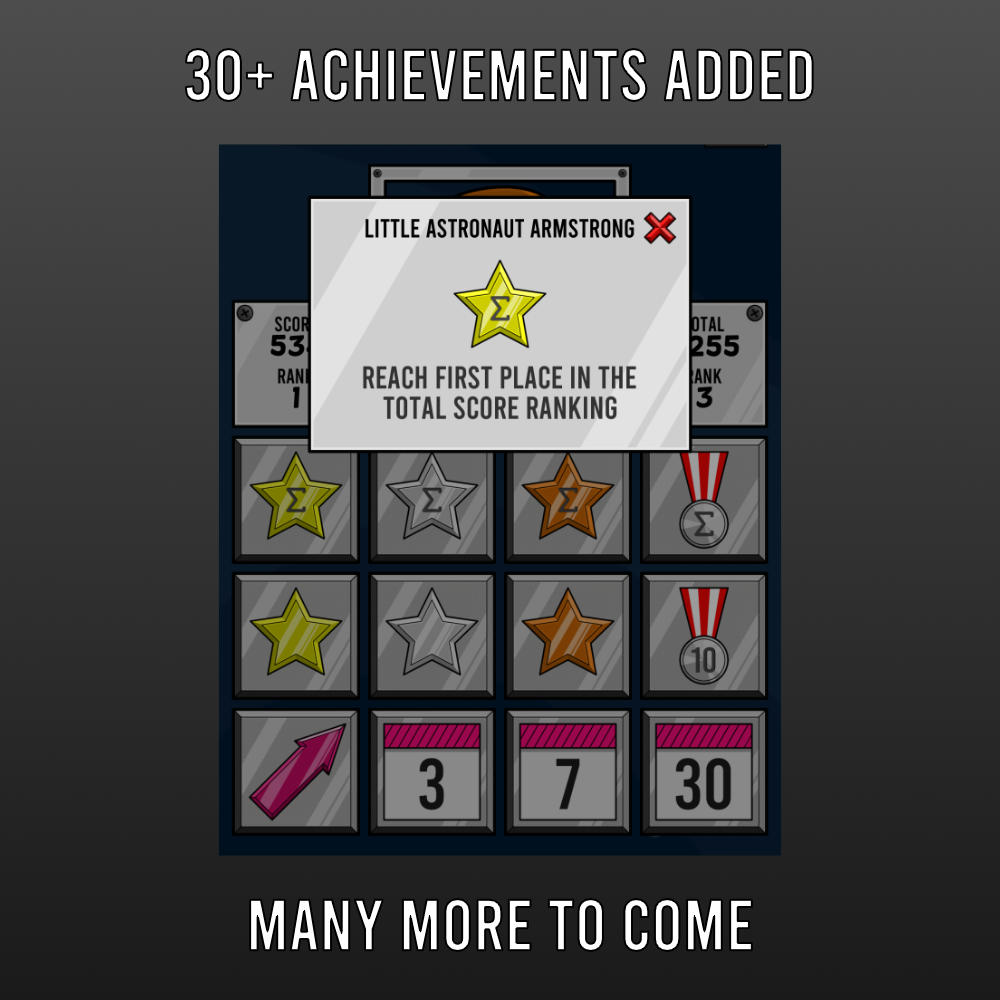 To include the new Achievements feature I changed the Game Over screen. It now shows your last score and your new total score. If you got any new Achievements during your run, those would be shown in the third panel.
There are no comments yet.