Concrete5: Download VCard
Today I'm happy to announce my first very own Concrete5 Add-On. Download VCard offers the ability to add contact information in form of a VCard download link to your website. Besides your contact information, you can also add a name to your link. Download VCard was developed at labor b designbüro.
Download VCard was created, because one of the customers of labor b needed a possiblity to add downloadable VCards to a website, we were creating. In fact he needed to be able to add VCards for every single employee. While we could have just added an upload link for hand-crafted VCards, we thought it would be much better to use an Add-On for this.
Unfortunately although Concrete5 offers a vast range of Add-Ons, there was actually no Add-On for this special scenario. There was just an Add-On, which would add an address block to the website utilizing a microformat template. So I decided to create an Add-On myself and after the project was finished, I also decided to publish it on the official marketplace of Concrete5.
After a rigid validation process, where the Add-On was reviewed by some community members, the Add-On finally was published today. Download VCard comes at the cost of 15$ per license. The money will go directly to labor b.
After installing the Add-On a new block type called Download VCard will be available on all pages. After selecting it a modal will open with a form, where you can define all commonly used information used within VCards.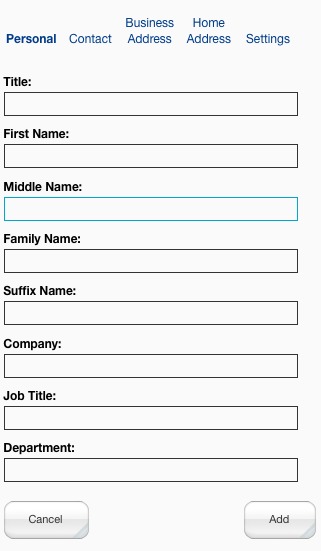 Also you can define the name of the link. After storing your information, a download link will be visible on the website.

Update 08/08/2017
Looking back it was actually pretty interesting to create an Add-On for Concrete5. Although we nowadays use different CMS, it was nice that I could get a closer look at the system and was able to publish something myself. By the way... we used the money earned from this Add-On to buy Pizza for the whole team. So thanks to everyone, who bought a license for this.
There are no comments yet.